Game Info
Sands of Malice

In distant deserts, forces are stirring. Long forgotten foes seek revenge and destruction. Buried in the sand, lost magic yearns to be found. Ancient power is yours to grab, but be careful what you wish for…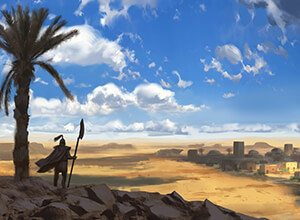 Set in the harsh deserts of Quaizah, Sands of Malice tasks players with coming to the aid of the beloved NPC Zahir, whose home town of Hiraja is beset by a mysterious and dangerous foe. Make sure you have plenty of water, it's about to get hot! Endless dunes, swirling sandstorms, mysterious temples and mythical enemies await you. These sands are traitorous, and some foes will only appear when conditions are right…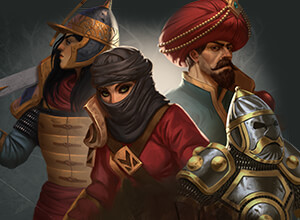 The ancient Shadaiqan, an indigenous snake people, are guarding a formidable arena. Only the bravest of warriors will make their way to the Deeps of Demise. Fewer still will make it past the dangerous traps, and those who make it out alive are pale shadows of their former selves. Pale shadows clad in golden armor and jeweled weapons, that is. Will you brave the ultimate challenge and grab the rewards for yourself?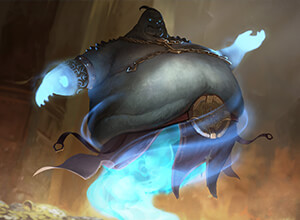 This is no fairy tale. If you find a lamp, think twice before you rub it. You never know what might come out. But you're the hero of Lor'Tac, the slayer of Balor. Surely you're not scared of a little lamp…
On 28th February 2017, the next chapter of Drakensang Online arrived with Sands of Malice. The expansion increased the level cap to 55, allowing for even greater customization in skills and talents. Over 160 new items were added to the game, with new item sets and powerful unique items, and the item enchantment system was revised to offer greater power to the players. New mounts, costumes and pets can be discovered, allowing players to fit right into the desert setting.